Dr. M. R. Hulinaykar, MBBS., MS., is the founder and Chairman of Sri Shridevi Charitable Trust (R.), Tumakuru. He is a General Surgeon by profession & has passion towards providing quality education. His name synonymous with the surgical excellence. He is the epitome of knowledge and is known for his commitment and zeal to serve. "Service and Development" is his hymn and verse.
With this great vision, he has established Shridevi Group of Educational Institutions under Sri Shridevi Charitable Trust in 1992. Since then, the society has rendered the service to the society in the fields of Education & Health by establishing Hospitals & Colleges with the mission of imparting the quality education to all sections of the society.
He was the Member of Legislative Council, Karnataka during 2009-2015 and has served our society as a successful politician. At Present, he is also associated with various social organizations and is a household name in Tumakuru and Karnataka State.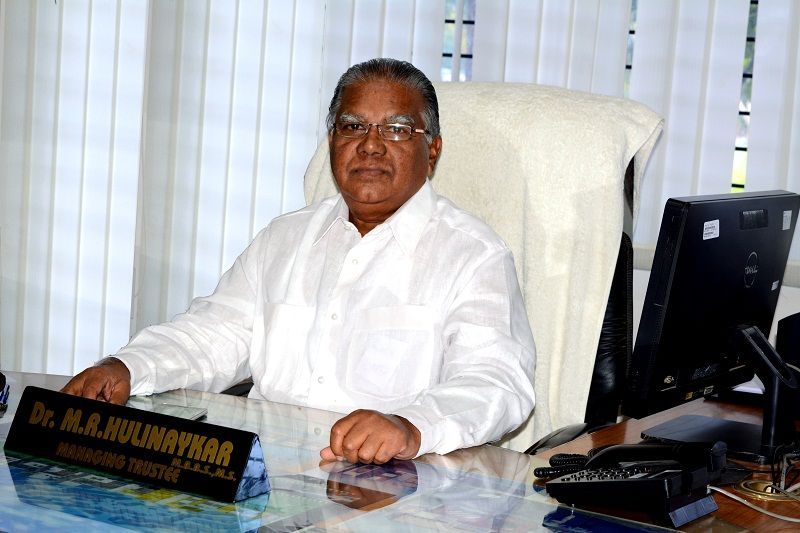 Dr. M. R. Hulinaykar
M.B.B.S., M.S.
Chairman and Managing Trustee
Sri Shridevi Charitable Trust (R.), Tumakuru