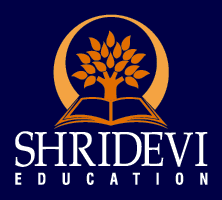 Sri Shridevi Charitable Trust (R.), Tumakuru was established in the year 1992 with a mission to impart the best quality education to students from all the sections of the society. Ever since its inception, the trust has been engaged and managing educational institutions in various domains, considering the needs of society.
The goal of the SCT is to create a large pool of well educated and trained personnel to address vital skill development gaps in our country, crucial for economic growth and self-sufficiency. Because, It is commonly known fact that, under many tertiary sector, it comprises a mixture of private and government endeavors, Industries and activities, Such sectors includes information systems and information technology (IT); research and development, including technological development and scientific research; financial and strategic analyses and consulting; media and communications technologies and services; and education, including teaching and educational technologies and services.
Sri Shridevi Charitable Trust aims and objectives are also concerned to achieve information based knowledge oriented programmes and services.
Currently the Trust through its educational wing is managing Health, Engineering and General sectors such as Medical College, Engineering College, Allied Health / Paramedical Sciences, College of Nursing, Polytechnic, College of Pharmacy, Degree and Post Graduate studies, Business Studies,  College of Physiotherapy, Pharmaceutical Sciences, Industrial Training Institution, Basic education from Pre-school to High schools in its own buildings with highly qualified staff and good infrastructure.
The Trust is very proud that the students after completing their course are placed well all over the country and abroad in prestigious organizations and firms. The phenomenal growth of the Trust from 1992 onwards is itself a proof of the conviction of providing the quality Education and Health services. The development is in leaps and bounds.
Our Trust is Registered Under the Ministry of Skill Development and Entrepreneurship (MSDC) Our Trust is running the skill oriented courses in the name of "Shridevi Centre for Skill Development" in the various streams which includes Health care, Engineering and General (for General Degree Courses) and the Trust has been Registered as Training provider and Training Centre Under NSDC TP ID 0TP090222, TC ID 155065.
List of Institutions running under Trust
1. SHRIDEVI INSTITUTE OF MEDICAL SCIENCES AND RESEARCH HOSPITAL
Approved by NMC, New Delhi. Affiliated to RGUHS, Bengaluru
---
2. SHRIDEVI INSTITUTE OF ENGINEERING AND TECHNOLOGY
Approved by the AICTE, New Delhi. Affiliated to VTU, Belagavi
---
3. SHRIDEVI POLYTECHNIC
Approved by AICTE New Delhi, Affiliated to DTE Govt. of Karnataka.
---
4. SHRIDEVI DEGREE COLLEGE & POST GRADUATION CENTRE
Affiliated to Tumakuru University
---
5. SHRIDEVI INSTITUTE OF NURSING
Approved by I.N.C., New Delhi & Affiliated to RGUHS, Bengaluru
---
6. SHRIDEVI COLLEGE OF PHYSIOTHERAPY
Approved by IAP, New Delhi & Affiliated to RGUHS, Bengaluru
---
7. SHRIDEVI INSTITUTE OF PHARMACEUTICAL SCIENCES
Recognized by Govt. of Karnataka, Approved by the Pharmacy Council of INDIA (PCI) New Delhi and AICTE, New Delhi. Affiliated to RGUHS, Bengaluru.
---
8. SHRIDEVI INSTITUTE OF PARAMEDICAL SCIENCES
Affiliated to Paramedical Board & Recognized by Govt. of Karnataka
---
9. SHRIDEVI ITI
Recognized by Govt. of Karnataka. Affiliated to NCVT, New Delhi.
---
10. SHRIDEVI VIDYA MANDIR
Nursery School to 10th Std. both Kannada & English Medium – State Syllabus